Nobody knows Precision Arena Footing like Riata!!!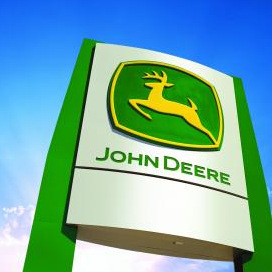 Riata Ranch Company was Founded in 2001. Riata is a three-generation family business that began out of a need for precision arena footing along with an innovative design approach to solving this pain-point and has grown into a product innovation company with a passion for the equestrian lifestyle. Riata Ranch is headquartered, and all products are manufactured in beautiful Tucson, Arizona.
Riata Ranch is a full-service manufacturer to John Deere dealers in the USA and Canada. Participating John Deere Dealers provide warranty repair and replacement parts for all Riata products. Your local dealer can assemble and deliver your Riata, ready for use!
Riata's Values
Our brand and trademark really say it all:  Riata…"For the land that I love™"
Excellence, integrity, and designing superior innovative products are what drive us. We aspire to design the very best products for our customers, to make each product easy to use and to build products that last. We have a goal of achieving 100% customer satisfaction. We will continually improve, innovate and will never settle for less than the best. That is our commitment to you. We believe in old fashion customer service for our customers. We never pay for endorsements, instead, we believe that satisfied customers telling others about Riata products are our best source of business growth.
Ph: (574) 679-7828 • Email Us • 520 S Byrkit Ave, Mishawaka, IN 46544
Featured Products
8′ 3-Point Riata Ranch Arena Drag (RA1108)
Order accessories now to save on freight. Manufacturer: Riata® Manufacturer's Product Number: 5RRRA1108 Operating Dimensions: W 94″, L 55″ H 43″ Condition: New Availability: Usually Ships in 5 to 7 Days
Read more